The news Monty Python fans have waited decades for has arrived: The group is getting back together. John Cleese, Terry Gilliam, Terry Jones and Michael Palin have announced plans to come back together for a sci-fi comedy called Absolutely Anything. Eric Idle has yet to confirm his participation in what Jones has stressed is not a Monty Python movie. "It's a different thing. It's not really that we're all getting back together," he said.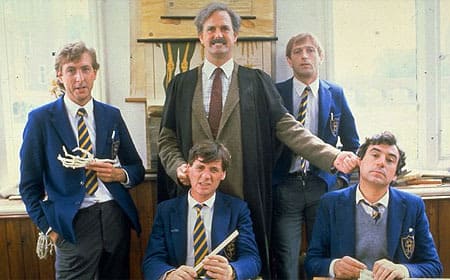 Well, it's hard to witness all the members, save Idle, gathering to appear in the same movie and not call it a reunion. Semantics, really, isn't it?
Jones would direct, with Palin, Gilliam and Cleese portraying aliens and a few more roles. "In true Python tradition," Jones added.
OK, so it's not a Python reunion, but it is in the Python "tradition?" Whatever it is, fans of the group of UK comedians should be thrilled.