Two more The Dark Knight Rises photos have arrived from its spotlight preview in the latest issue of Entertainment Weekly. We particularly enjoy the first photo of Christian Bale as Bruce Wayne with his iconic Batsuit waiting behind him.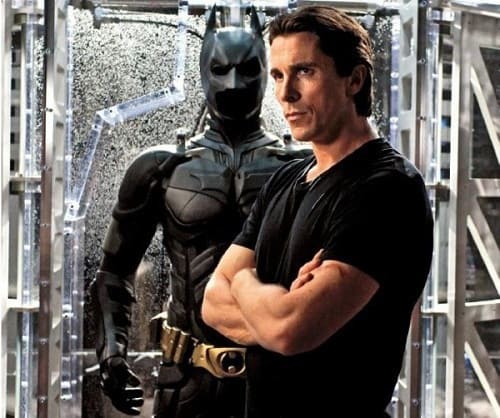 News has also come out of
The Dark Knight Rises
camp as we now know when a new trailer will debut. According to sources inside Warner Bros., we can look for the next trailer from Christopher Nolan's final Batman movie in May. There was some talk that it might appear with
Wrath of the Titans
when it bows March 30, but don't believe the hype. Count on the film to give us our next video view in May.
Oh yes, now to that last new
The Dark Knight Rises
photo. It features Bale as Batman looking off to the sky... perhaps at the Bat Signal?