Thus far, any photos we've seen from Tim Burton's Dark Shadows have featured Johnny Depp in the background. A new still from the film has arrived and it has Depp and Michelle Pfeiffer front and center, and the Pirates of the Caribbean star no longer seems to be channeling Michael Jackson!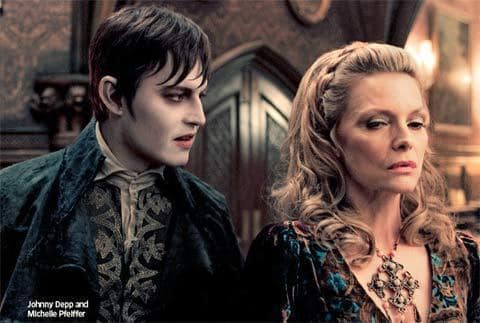 Dark Shadows
follows Depp's Barnabas Collins and his family of vampires as they live in a world that doesn't seem quite a solid fit for them.
The film arrives May 11 and is based on the wildly popular TV series of the same name. It features a stellar cast that also includes Helena Bonham Carter, Jackie Earle Haley, Christopher Lee, Jonny Lee Miller and Chloe Moretz.