As Movie Fanatic reported earlier this week, Paranormal Activity 4 is going forward. Now, Paramount Pictures has given the fourth film in the Paranormal series a release date: October 19, 2012.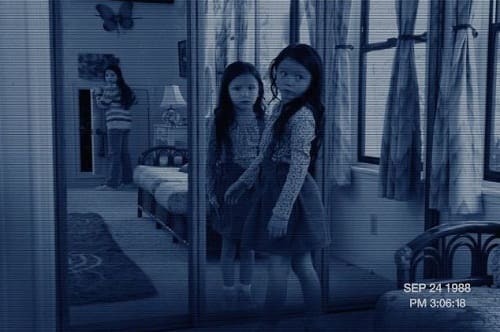 Paranormal Activity 3
scared up over $203 million in business, after only costing $5 million to make. The found footage film was helmed by Henry Joost and Ariel Schulman (
Catfish
). Whether those two will return is, as of now, not yet determined.
Also not detailed is where the story will go from here. The third film took audiences back to the 1980s to show how our favorite paranormally-challenged sisters became so spooked.
As soon as we get any
Paranormal
news about the upcoming fourth film, we'll bring it to you ASAP.