Peter Jackson is busy at work on The Hobbit, as we can see from Jackson's production videos. He took some time out to talk about what fans can expect from the two films, The Hobbit: An Unexpected Journey and The Hobbit: There and Back Again. The first thing Jackson admits is that J.R.R. Tolkien's The Hobbit and Lord of the Rings are very different animals. "The Hobbit is very much a children's book and The Lord of the Rings is something else. It's not really aimed at children at all," Jackson said to Total Film magazine.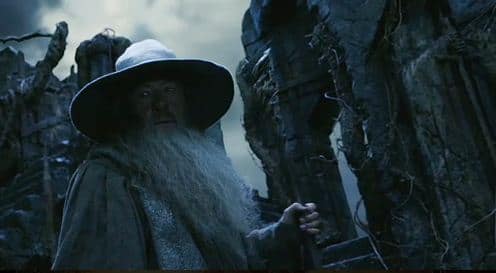 As Movie Fanatic stated in our
photo debut of the dwarves from The Hobbit
, the creatures are integral to the story and are rightfully getting the spotlight from Jackson. "I realized the characters of the dwarves are the difference. Their energy and disdain of anything politically correct brings a new kind of spirit to it. And that's why I thought, OK, this could be fun!"
The Hobbit: An Unexpected Journey
may have a different feel than
Lord of the Rings
, but Jackson cautions that fans of the series will not be disappointed as Middle Earth is still very much Middle Earth. "I want it to seem like we've gone back on location into Middle Earth -- that these two movies feel like they belong at the beginning of the other three," he admitted. "We're the same filmmakers going into the same world."
Jackson's partner and wife, Fran Walsh, chimes in and gives some clues as to what the second
Hobbit
film,
There and Back Again
, might look like. "We always saw
The Hobbit
more in the golden light of a fairytale. It's more playful," Walsh said. "But by the time you get to the end, Tolkien is writing himself into that place where he can begin that epic journey of writing
Lord of the Rings
-- which took, as he put it, his life's blood. All those heavier, darker themes which are so prevalent in the later trilogy start to come into play."
Look for more from Jackson and Walsh as the release date for
The Hobbit
inches closer, December 14, 2012, and don't miss
The Hobbit: An Unexpected Journey trailer
.