It's amazing what an Academy Award nomination can do, just ask the producers of Rango. The animated Johnny Depp-starring film about a plucky chameleon is heading back to the big screen.  Rango comes back to theaters for a limited one-week release beginning January 27.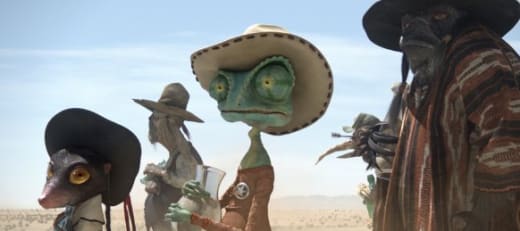 Depp isn't the only fantastic voice talent in the cast. He is joined by
Justified
star Timothy Olyphant, Isla Fisher, Bill Nighy, Alfred Molina and Abigail Breslin.
It is Movie Fanatic's "should win" for an Oscar, although we're not sure it will win. Stay tuned for our predictions.