If there is a persona that embodies the series Resident Evil, it is Milla Jovovich. The actress has headlined the series since its first film landed in theaters in 2002. She's back as Alice in the film Resident Evil: Retribution, landing in theaters September 14. The film's first full poster has premiered, and guess what? We only get her name!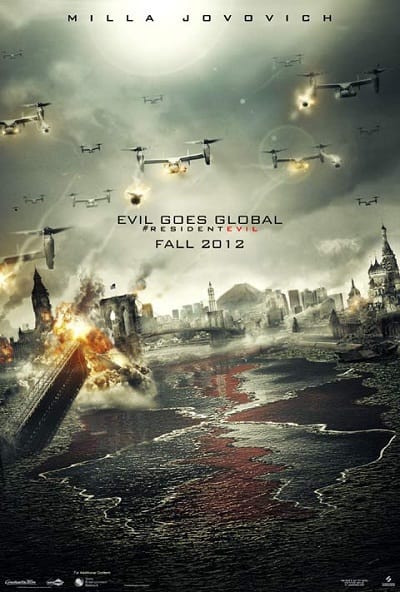 Although there is no image of Jovovich on the film's first poster, it is hard to argue that her presence is not felt. You can't think of the series without imagining her Alice kicking ass and taking names.
If
Resident Evil
fans are disappointed by the lack of Jovovich joy on the film's one sheet, Screen Gems has released a new banner that features the actress front and center doing what she does best: Killing it!