Fresh off his first photo from Riddick, Vin Diesel has posted another pic on his Facebook page to keep fans of the series in high anticipation mode. The film's production schedule is underway and months before we are likely to get our first stills or trailer, the film's star is giving us a glimpse into the next chapter in the saga of Riddick.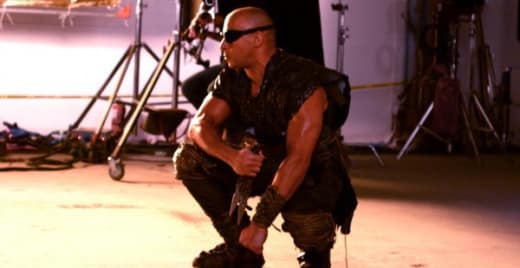 One of our favorite space aliens is back on screen after
Pitch Black
and
The Chronicles of Riddick
in a new adventure. Seems Riddick was left for dead on a desolate planet, only he didn't perish and is now seeking revenge.
The film also stars Katee Sackhoff and Karl Urban.