They may be the most expensive seconds on television, but when it comes to generating buzz for your films, nothing compares to a riveting trailer appearing during the Super Bowl. Studios that are taking the Super Bowl ad plunge are starting to take shape with Disney, Paramount and Universal taking the lead. None of the above studios have announced what specific films will appear, but Movie Fanatic would bet that Disney will have a John Carter spot appearing, as the flick debuts in March, merely weeks after the big game.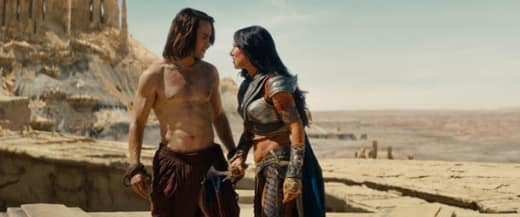 Relativity Media has plans to air a 30-second spot for its Navy SEALs film
Act of Valor
. The smaller studio aired a trailer for
Limitless
during last year's game and the small, yet expensive, move proved fruitful as the Bradley Cooper film was a smash.
Other likely candidates, given the demo of football's biggest game, are Paramount Pictures'
G.I. Joe: Retaliation
and Universal's big budget
Battleship
(check out the
Battleship trailer
).
Those we think that will sit out this year's big ad fest are 20th Century Fox, Sony Pictures and Warner Bros.
But, what about
The Hunger Games
? Lionsgate is unlikely to shell out the $4 million for 30 seconds of air time for that film. One, given the books' success, it sells itself. Two, analysts believe that
Hunger Games
tilts towards the female demo and although millions of women watch the Super Bowl, it is not considered prime time for appealing to females.