Already slated to release a new song in The Hunger Games this March, country superstar Taylor Swift is about to make a major mark on the movie industry in an acting-singing capacity as well!
In a bit of a surprise move by producers, the singer has reportedly been offered the role of Eponine in the upcoming big-screen adaptation of Broadway's Les Miserables, according to reports.
The character belts out one of the show's most beloved numbers, "On My Own." Swift reportedly beat out heavyweights such as Scarlett Johansson, Glee's Lea Michele and Evan Rachel Wood.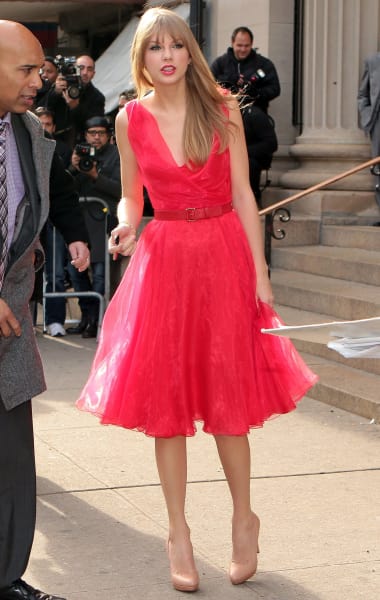 The film will also star Amanda Seyfried, Hugh Jackman, Russell Crowe, Helena Bonham Carter and Sacha Baron Cohen, among others. Impressive A-list company, indeed, for acting newcomer Swift.
The singer's only previous acting work involved small roles in Valentine's Day and CSI. What do you think? If these early reports are true, can Swift hold her own with such a key role in Les Miserables?
[Photo: Fame Pictures]