The film doesn't debut until July 19 at midnight, but those first IMAX showings are already selling out for The Dark Knight Rises. That is hardly surprising given that The Dark Knight Rises trailer has broken The Avengers' record with over 12.5 million views. But, it is astounding. This is the first almost sellout of a midnight showing this far in advance since James Cameron did it in 2009 with Avatar.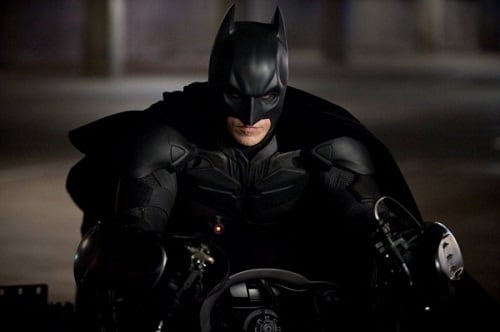 Director Christopher Nolan and Christian Bale are back for a final go in
Dark Knight Rises
, and have brought along
Anne Hathaway to play Catwoman
. After the astounding billion dollar success of
The Dark Knight
, again, it should not surprise that interest in the final film in Nolan's Bat trilogy is so high. But, the midnight IMAX almost-sellout is still astounding. This is a showing of a movie that does not begin its first reel for another
seven
months!