The Hobbit: An Unexpected Journey has given us another glimpse at the film with the release of a new still. Bilbo Baggins (Martin Freeman) is walking through the woods before making a fateful discovery.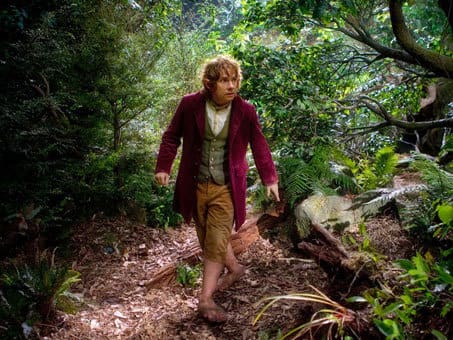 In the photo above Bilbo is about to take possession of "the precious" near an underground lake and you know that means Gollum is not too far behind.
The Hobbit
films (there are two,
An Unexpected Journey
arrives December 14 and
There and Back Again
lands in theaters December 13, 2013) follow the journey of Bilbo Baggins as he becomes involved in the effort to take back the lost Dwarf Kingdom of Erebor. Check out
The Hobbit: An Unexpected Journey trailer
for more!