Even though The Hobbit: An Unexpected Journey is not set to debut in theaters until December 14, director Peter Jackson and his team have done an amazing job rolling out just enough information to keep us teased. There is a trailer and Jackson's video diaries and now the latest is a photo that appeared in the LA Times of Martin Freeman as Bilbo Baggins.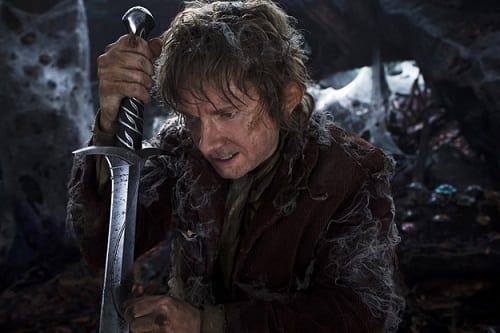 Bilbo looks quite serious in the above still, sword in hand and ready for some sort of action.
Jackson is returning to Middle Earth after his time helming the
Lord of the Rings
trilogy that resulted in him winning the Best Director Oscar for
Return of the King.
The Hobbit: An Unexpected Journey is the prequel to those films and follows J.R.R. Tolken's first Middle Earth tale that surrounds Mr. Baggins and his first quest outside of the Shire.