Reese Witherspoon, Chris Pine and Tom Hardy are heading into battle on Valentine's Day as their romantic adventure This Means War has had its release date moved up. Originally slated to arrive on the 17th, lovers now can partake of the cinematic fireworks a few days early on the day that celebrates love -- February 14.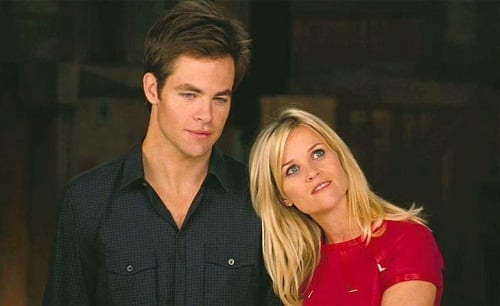 On the heels of a massive release of
stills
(and don't miss the
This Means War trailer
), Witherspoon, Pine and Hardy are set to declare war on Valentine's Day… you don't want to miss it!