Although The Avengers is foremost in Marvel fans' minds, news has arrived today about when we can expect filming to begin on Thor 2. Tom Hiddleston is the bad guy in The Avengers, but we think that he won't have any type of demise as the actor has admitted that Thor 2 will begin shooting this summer in London, and that he is reprising his role as Thor's wayward brother.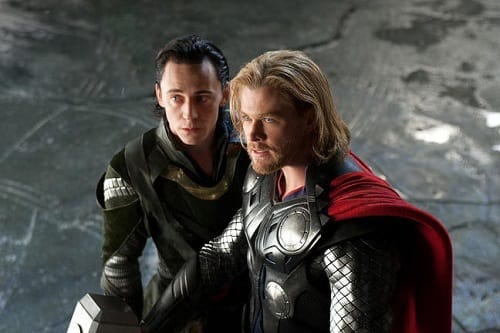 Hiddleston was talking to the U.K.'s
Empire
magazine and let the cat out of the bag when it comes to Loki's
Avengers
fate by stating that he is involved in
Thor 2
and the shoot begins in London while that city is hosting the Olympics.
"All I know about
Thor 2
is that we're supposed to film it in London in the summer and that it's being directed by Alan Taylor," Hiddleston said.
Like we said, not much information, but it's nice to know that
Thor 2
is on schedule to arrive November 15, 2013 after
The Avengers
makes its premiere May 4 of this year.