Underworld Awakening marks the return of Kate Beckinsale as the Death Dealer Selene after she sat out the third film, which served as a series prequel. She, yes, awakes at the beginning of the latest film and it is established that she has been out cold for 12 years. The mystery of how she escaped the Antigen corporation facility lies at the heart of the film's plot.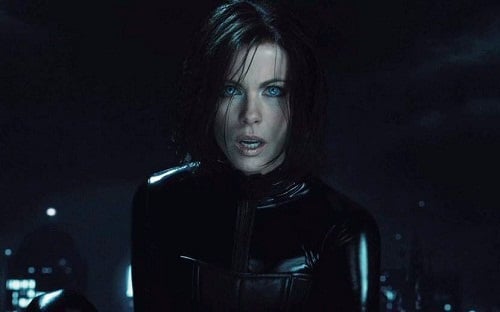 Audiences discover that humans have learned of the vampire and Lycan species and they have embarked on what appears to be a successful campaign to rid the world of the non-humans. The only thing is Antigen, who was charged with leading the systematic extermination, kept a few non-humans (Selene and this mystery individual) for tests to determine if they can find a "cure" for the "disease" that turns humans into otherworldly beings.
And there are still Lycans around as Selene learns real quick after escaping the facility. In fact, there are werewolves out there that are unlike anything she has battled previously.
The star of the film and its best asset is Beckinsale. She is in her best kick-ass mode and does not disappoint. If you had asked us if the British actress' most phenomenal work would be in a supernatural movie series when she first emerged from the U.K., we would have laughed. But Beckinsale owns this part, and thus the film series. The third film suffered in her absence and her return in the fourth is its saving grace. Where in
Contraband
, she was merely a wallflower, we would adore seeing her in more roles where she can extol justice and let her brilliance shine.
Director Bjorn Stein's 3D film, which is also available in 2D, moves at a decent enough pace. But it falters in that the plot is honestly all over the place. We learn 20 minutes in about the mystery individual who helped Selene escape and their role in the
Underworld Awakening
storyline. But the emotional attachment that is attempted to be established between Selene and this person never takes hold.
Other cast members do their best as well to bring what could be a poor movie into the regions of mediocre to solid. Theo James' David and Michael Ealy's Detective Sebastian shine in their respective roles and the film even sports an Oscar nominee in Stephen Rea as the head of Antigen, Dr. Jacob Lane. His character's secret is the one great surprise of the film and
Underworld
fans will delight when it has its big reveal.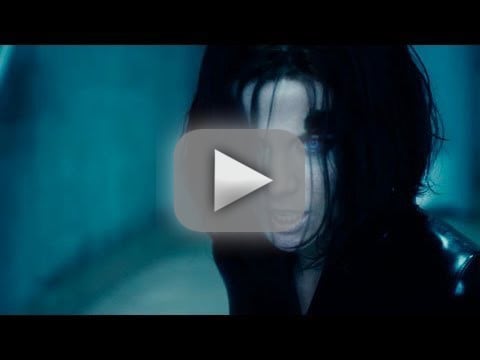 Underworld Awakening is clearly made for fans of the series and for that, they will be joyous. It is the best film in the franchise since the first one debuted in 2003. Its 3D is an added bonus for Underworld aficionados. To see this world first crafted by Beckinsale's husband, director Len Wiseman, in three dimensions is another pleasantry for the Underworld nation.

For everyone else -- or even people who "kind of like" the series -- Awakening is a slight letdown in terms of cinematic value. But again, this film is not for the masses. It is for those who have made the series hundreds of millions of dollars in the last nine years. Those moviegoers should get in line and with Selene back in action, they'll be glad they did.