Hot Tub Time Machine screenwriters Jarrad Paul and Andrew Mogel have been hired to pen a script for a sequel to the 2003 film Bruce Almighty. Jim Carrey would be back to star -- no word whether Jennifer Aniston would return -- as a man who learns the power of God comes with a high price.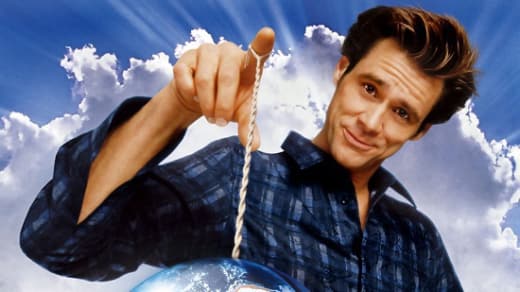 The first
Bruce Almighty
followed Carrey's news reporter as he grappled with his career and relationship woes. Suddenly, God (Morgan Freeman) appears and shows him that being God is not the easiest thing in the world, despite what Bruce may think. Carrey gets God's powers and at first uses them for our humor, but then learns that great power has a great price.
Steve Carell appeared in the follow-up film, entitled
Evan Almighty
, which failed to find the same audience power as
Bruce Almighty
. Stay tuned for more as Movie Fanatic, for one, would love to see Carrey reprise his
Bruce Almighty
role.