The Oscar nominees for Best Actor are certainly a wickedly talented bunch that also contains a few of the biggest movie stars on the planet. But… which one deserves to take home the Oscar?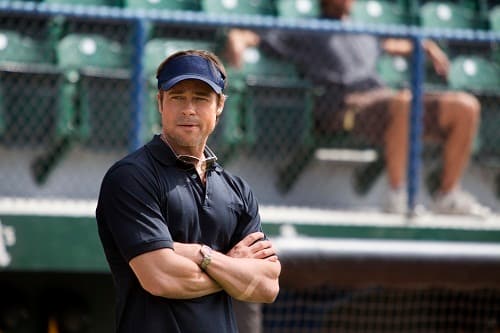 Each could lay claim to the trophy, yet George Clooney is the clear front-runner for his role in
The Descendants
. And by a hair, we think he turned in the best performance and will win. But, my Movie Fanatic nation, deserving to win and who you want to win are two separate thoughts. We want your opinion in the poll below to let us know what your favorite performance of the year was by a lead actor from the list of nominees.
Brad Pitt hit it out of the park in Moneyball. One could argue it is the best performance of his career. He was Billy Beane on every level. An element that is sure to figure into every Academy voter's decision: Can you imagine this film without the Best Actor nominee? With Moneyball, there is no way the film soars as it does without Pitt.

Tinker, Tailor, Soldier, Spy featured one of the most reserved performances of Gary Oldman's illustrious career. It is also his first nomination for Best Actor. He rivets in every inch of film and carries that smartly crafted film to greatness.
Jean Dujardin did the impossible with The Artist. He made a silent movie work in 2011. Using his facial expressions for subtle emotive efforts solely -- sometimes simply through his eyes -- his fading silent movie star is perhaps the most quietly compelling of the nominated lot.
Then there is Demian Bichir.
Much of the world probably did not see A Better Life. It is an astounding piece of work and Bichir turns in the most powerful of performances as an illegal immigrant in Los Angeles trying to make his son's life better than his ever could be. Through Bichir, audiences see the struggle that is making it in America as an illegal immigrant. Even a traffic stop could result in being separated from your family. We are beyond thrilled that Bichir was nominated, but… do you think he deserves to win?
Who do you want to win the Academy Award for Best Actor?