The Hangover was one of those cultural explosions that caused the entertainment Richter scale to go off the charts. The second film, not quite as much -- yet it made over a hundred million dollars more than the first! Our first Hangover banked $467 million, while the second earned $581 million. When Movie Fanatic caught up with the film series' director Todd Phillips in May, he said, "We always envisioned it as a trilogy. The third would be very much a finale and an ending."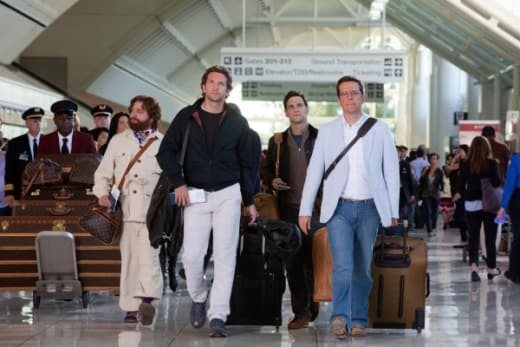 Looks like the third movie
is
going forward and
The Hollywood Reporter
is saying that stars Zach Galifianakis, Ed Helms and Bradley Cooper are negotiating to return for a cool $15 million each. With a film series that makes more money as it goes along, consider this deal done.
Warner Bros. is hoping to conclude all business sides of
The Hangover 3
journey and start filming the flick sometime this summer. The movie will be set in Los Angeles and all involved are eyeing a May 2013 release.