We are merely weeks away from witnessing the next chapter in the cinematic journey of Daniel Radcliffe and a new poster has arrived for Woman in Black. The former Harry Potter plays a young lawyer who is sent to a deceased client's house to close out her personal business and discovers quickly that he is not alone in the deserted house. Woman in Black has released its final poster and its tagline is priceless: Fear Her Curse.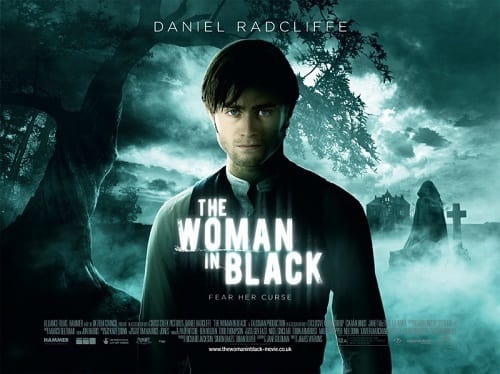 Radcliffe is joined in
Woman in Black
by Ciaran Hinds and Janet McTeer and judging by its
most recent trailer
, fear is on the docket when the film premieres February 3.
The second poster for
Woman in Black
asked, "Do you believe in ghosts?" Given the new poster's tagline, we are gathering that filmmakers are assuming that belief in ghosts is a given.
We have to give it up to the marketing team at CBS Films for their work on
Woman in Black
. The film's
first poster
featured a couple of children with their eyes cut out that asked, "What did they see?"
It all adds up to what should be one terrifying experience at the cinema.