Although 21 Jump Street hasn't even premiered yet, star and producer Jonah Hill admits a sequel is already in the works. After seeing the film last night, that fact is honestly a no-brainer -- not only because the film is terrific fun (more when our review premieres March 16), but also because its ending clearly sets up more.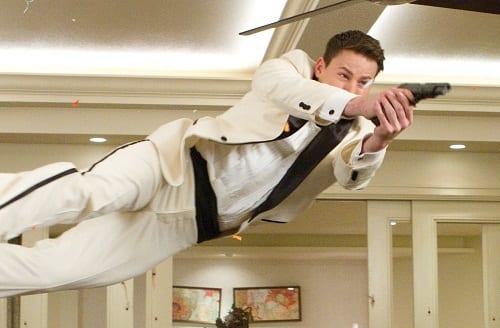 "We are writing the sequel now," Hill said to E!.
The first film stars Hill with Channing Tatum as a couple of young policemen who go undercover in a high school to bring down a drug ring. The film is based on the popular 1980s TV series that launched the career of Johnny Depp. Although we really want to tell you more, we can't. But let's just say this: Depp's cameo is bloody brilliant!