Benjamin Walker has the esteemed honor of playing one of our greatest presidents, albeit in a different story than he could have ever imagined. We get a great look at Walker swinging an axe, trying to kill some nasty night crawlers in Abraham Lincoln: Vampire Hunter in some new photos published by Entertainment Weekly.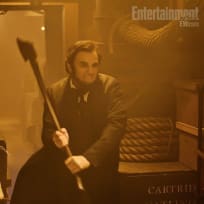 The film is produced by Tim Burton, directed by Timur Bekmambetov and is based on the history-monster mash-up book of the same name by Seth Grahame-Smith (who also penned the screenplay).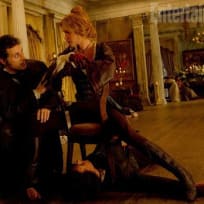 It stars Walker alongside Dominic Cooper, Mary Elizabeth Winstead, Rufus Sewell, Anthony Mackie, Robin McLeavy, Alan Tudyk and Jimmi Simpson. The magazine gives us our most extensive look yet at the feel of the film leaving us to wonder: Are those bodies strewn throughout Lincoln's White House below?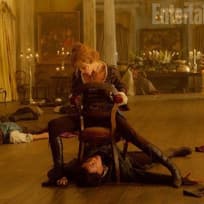 Abraham Lincoln: Vampire Hunter
lands in theaters June 22.