The real life Navy SEALs rocked the box office as the film that they star in, Act of Valor, stormed its way to the top of the weekend box office. The film banked $24.7 million, easily besting the second place finisher, the Tyler Perry-written, directed and starring movie Good Deeds.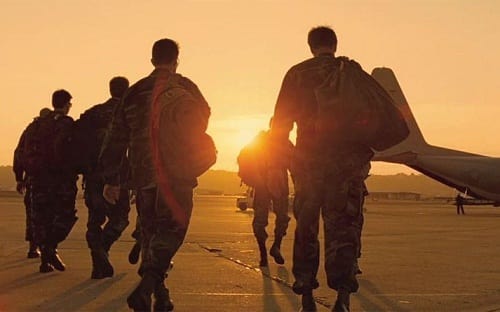 A holdover from weeks' past,
Journey 2: The Mysterious Island
, continued its box office success. The sequel to
Journey to the Center of the Earth
added another $13.5 million to its total of $76.7 million. Think we'll get a third? Bet on it!
Last week's number one film, Denzel Washington's
Safe House
, came in fourth with $11.4 million while the romance
The Vow
took fifth with $10 million. 
What we at Movie Fanatic are curious to see is how today's Oscars will affect next week's box office. Will
The Artist
,
The Descendants
or
Extremely Loud and Incredibly Close
make its way back into the top 10? We shall see.
Box office top 10:
1.
Act of Valor
, $24.7 million
2.
Good Deeds
, $16 million
3.
Journey 2: The Mysterious Island
, $13.5 million
4.
Safe House
, $11.4 million
5.
The Vow,
$10 million
6.
Ghost Rider: Spirit of Vengeance
, $8.8 million
7.
This Means War
, $8.5 million
8.
Wanderlust
, $6.6 million
9.
Gone
, $5 million
10.
The Secret World of Arrietty
, $4.5 million