Marvel Studios' The Avengers has one more new photo of the superhero conglomerate for us to chew on, thanks to Empire Magazine. The UK publication has featured a still of Jeremy Renner's Hawkeye, Chris Evans' Captain America and Scarlett Johansson's Black Widow out for a little stroll.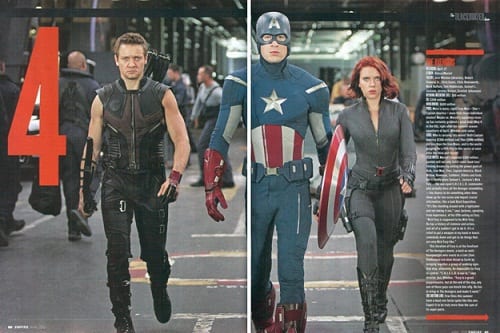 The film hits theaters May 4 and the excitement for its release is palpable. Don't miss the latest
The Avengers trailer
that features all of the film's stars in action including Robert Downey Jr.'s Iron Man, Mark Ruffalo finally making his appearance as the Hulk and Chris Hemsworth doing the god of thunder thing as Thor.