Several new photos have arrived from the latest Robert Pattinson film Bel Ami. We've got our first look at Pattinson and one of the actresses he woos in the period piece, Christina Ricci.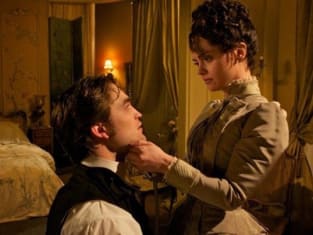 The story of
Bel Ami
follows Pattinson's Georges Duroy, a man on a mission of social climbing who will seduce any of high society's women to get where he needs to go in life.
Among the actresses portraying the Paris society women of the late 19th century beyond Ricci are Uma Thurman, Kristin Scott Thomas and Holly Grainger. In our next still, Pattinson has taken Ricci out for a classic night of Parisian revelry.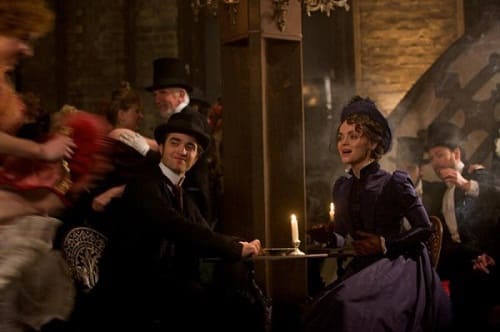 A release date for the film has not been announced yet, but count on it arriving sometime in 2012. In the meantime, we have one last photo of Pattinson, this time putting the white in white hot.