Fans of The Twilight Saga have already seen a new side to Robert Pattinson in the official Bel Ami trailer.
Now, they can get up close and personal with this actor again, in the role of Georges Duroy, because the studio has released the film's first poster. Check it out here: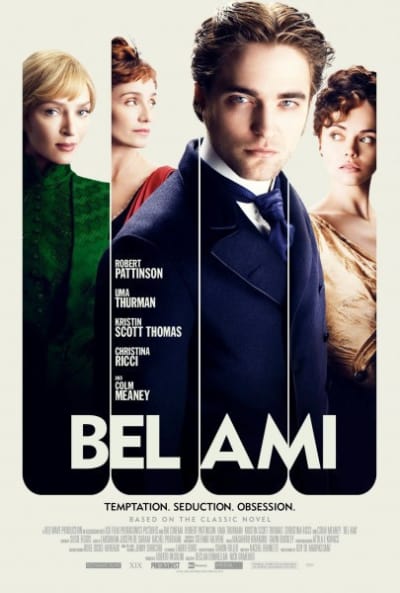 Bel Ami hits select theaters on March 2 and chronicles Duroy's power in Paris through his manipulation of the city's most influential and wealthy women.
As you can see above, they'll be played by big-name actresses such as Uma Thurman, Kristin Scott Thomas and Christina Ricci. Not shabby, Rob. Not shabby at all.