Disney's Pixar has released the latest poster for its upcoming animated film Brave. The film is the first in Pixar's rich history to feature a female lead and her presence is what the latest one-sheet is all about.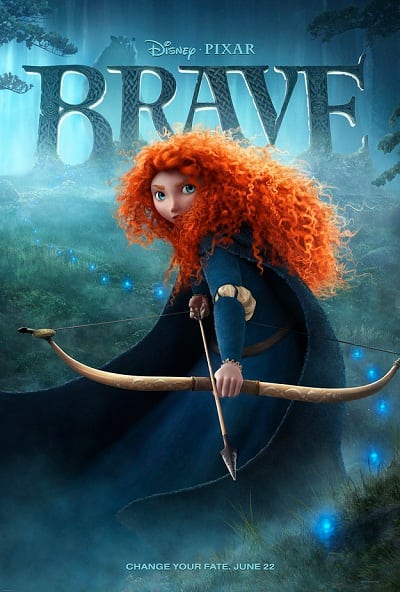 Kelly Macdonald (
Boardwalk Empire
) voices Merida, a Scottish Highland princess who is in the process of being set up in an arranged marriage. Merida wants nothing to do with marriage and instead wants to go out on adventures like the ones her father, King Fergus (Billy Connolly), has talked about her entire life.
The film's latest trailer will debut tomorrow and we will bring it to you as soon as it's live.
Brave
also stars Emma Thompson, Julie Walters, Kevin McKidd, Craig Ferguson and Robbie Coltrane.