The unknown actors of Chronicle and their first-time director edged out the superstar that is Daniel Radcliffe in The Woman in Black and won the box office. The Super Bowl weekend box office saw Chronicle earn $22 million to The Woman in Black's $21 million.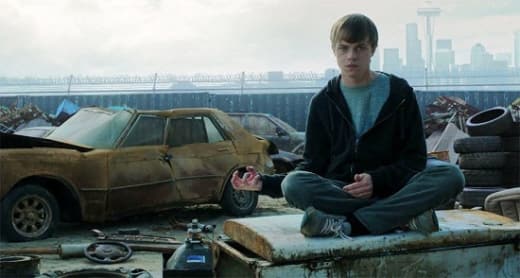 Last week's box office winner,
The Grey
with Liam Neeson, took third. The film banked $9.5 million in its second week of release -- bringing its domestic total to $34.8 million. Coming in fourth place is the third film debut of the weekend, the true story
Big Miracle
. The Drew Barrymore and John Krasinski film made $8.5 million in its first weekend.
Rounding out the top five was Kate Beckinsale's return as Selene in
Underworld: Awakening
. The film added $5.6 million to its total of $53.9 million.
Box office top 10:
1.
Chronicle
, $22 million
2.
The Woman in Black
, $21 million
3.
The Grey
, $9.5 million
4.
Big Miracle
, $8.5 million
5.
Underworld: Awakening
, $5.6 million
6.
One for the Money
, $5.3 million
7.
Red Tails
, $5 million
8.
The Descendants
, $4.6 million
9.
Man on a Ledge
, $4.5 million
10.
Extremely Loud & Incredibly Close
, $3.9 million