Exclusive: Win Thin Ice Prize Pack Featuring Greg Kinnear's Overcoat
by Joel D Amos at . Comments
Movie Fanatic readers, have we got a prize pack for you from the upcoming Greg Kinnear film Thin Ice. We're giving away the overcoat that Kinnear wore in the film, as well as a movie poster signed by the star and a $25 Fandango gift card!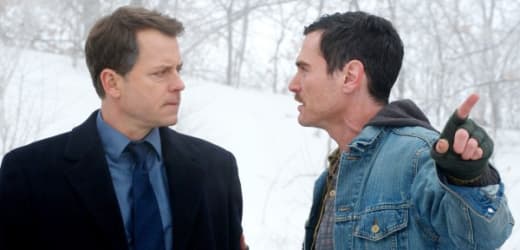 Just tell us your favorite moment in Kinnear's career in the comment section below and on February 24 we will pick a winner at random and the entire
Thin Ice
prize pack is yours!
The film is the story of a Wisconsin insurance agent (Kinnear) who has fallen on some tough times. Meanwhile, his ex-wife (Lea Thompson) is always on him about his money situation. Something needs to give...
He hatches a plan involving a retired farmer (Alan Arkin) whom he believes he can bilk for the money he needs. The only issue is an unstable locksmith/ex-con (Billy Crudup) who is on to him. The audience will not be able to figure out which way this black comedy/mystery finds its way, until the conclusion.
Don't miss our
exclusive clip from Thin Ice
!