The John Carter Super Bowl trailer triumphed and truly gave off the sense that the film is of epic scope and could easily make a movie star out of Friday Night Lights vet Taylor Kitsch (he's our Super Bowl MVP!). Disney has released a slew of new images from the film and here's the first of Kitsch and co-star Lynn Collins, who plays a warrior princess of Mars.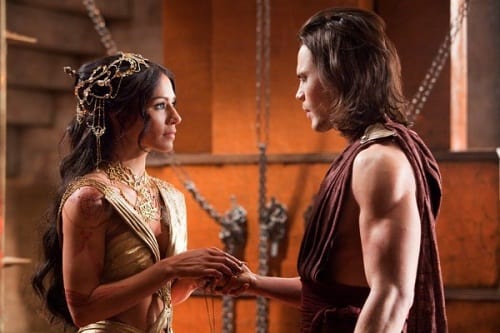 The film's star is seen in our next still, alongside a character named Tars Tarkas (who is played by Willem Dafoe).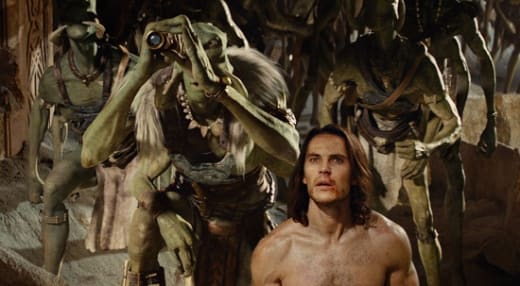 That scope we were speaking of earlier is ever present in this next picture of a sci-fi aircraft flying through the airspace of Mars.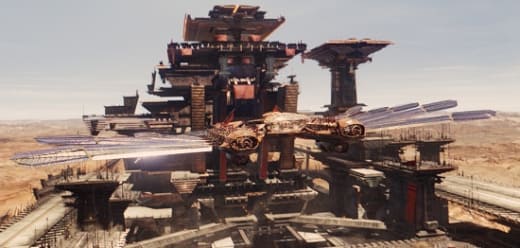 And now we revisit Collins who is standing solo in the fourth of five new stills. You think her warrior princess is a love interest for John Carter? Bet on it.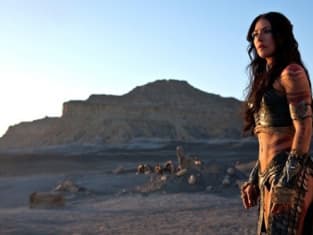 Finally, Kitsch's John Carter wanders the Mars landscape alongside a creature that Disney tells us is a bit like canines on Earth. Loyal and forever at your side, as this one will not leave Carter alone throughout the film!
Look for
John Carter
in theaters March 9.