The Anne Rice iconic character of Lestat was our choice to headline our Top 10 Movie Vampires and clearly Imagine Entertainment was listening. The production company has optioned Rice's book The Tale of the Body Thief in an effort to bring Lestat back to the big screen.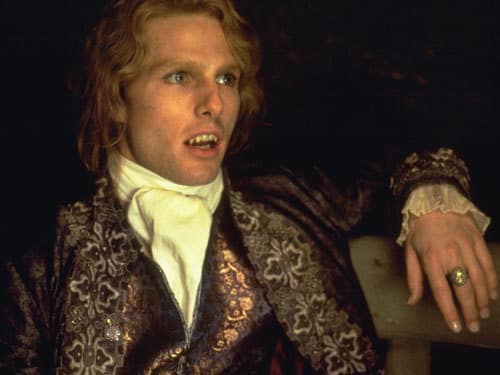 We doubt that Tom Cruise (
Interview with the Vampire
) or Stuart Townsend (
Queen of the Damned
) will return to the role, but Ron Howard and Brian Grazer's production company believes that the audience is hungry for a return of the fanged anti-hero.
Rice's
The Tale of the Body Thief
follows a Lestat that has gone rogue when he exchanges his body for a human psychic. When the psychic refuses to allow Lestat to return to his own form, things get really dramatic.
Stay tuned for more details, Lestat fans!