Sam Worthington steps out of a high rise hotel's window and becomes the Man on a Ledge. The thriller follows his character Nick Cassidy as he stands dozens of stories above a Manhattan street in an effort to prove his innocence. With his brother Joey's help, he seeks to orchestrate one fascinating thrill ride that results from his conviction for robbing Ed Harris' David Englander.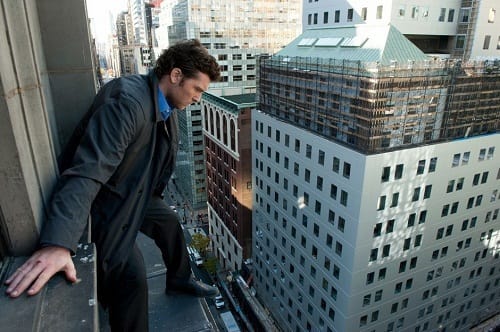 Elizabeth Banks' Lydia Mercer is a police negotiator, personally requested by Nick and her role in the mystery is actually still unknown to her. But, she will play a huge part in the effort to find innocence.
We now present some of the best lines from the film with our
Man on a Ledge quotes
.
Joey Cassidy:
How far would you go to take down a man who stole everything from you? |
permalink
Nick Cassidy:
Today's the day that everything changes -- one way or another. |
permalink
Lydia Mercer:
Time is running out here, Nick. |
permalink
Nick Cassidy:
I am an innocent man! |
permalink
Joey Cassidy:
Make it rain. |
permalink
Nick Cassidy:
I'm ready to die. It's important that you understand that. |
permalink
Lydia Mercer:
Help me understand, what's going on? |
permalink
Nick Cassidy:
This is my retrial. |
permalink
Lydia Mercer:
What if he didn't do it? What if he's innocent? |
permalink