Movie Fanatic has convened its experts again for a Round Table discussion of all things Oscar. Joining us this time is Jami Philbrick at IAmRogue.com, Jennings Roth Cornet of Hit Fix's In Contention, Don Kaye from MSN Movies, Ryan Downey of MTV and Movieweb and your Movie Fanatic Managing Editor Joel Amos. This week we've posed five questions to some of the great minds writing about Hollywood to give you further insight into the 84th Annual Academy Awards.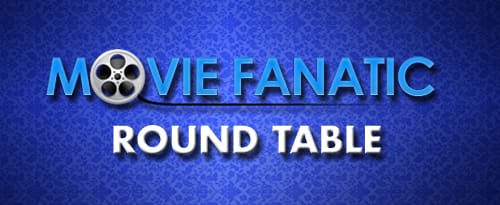 1. Who will win Best Picture and why?
Jami:
It's pretty much a no brainer at this point that
The Artist
will inevitably win Best Picture and become the first silent movie to win the honored trophy in almost a hundred years. While there has been some talk of an upset from
The Help
,
Hugo
, or even
The Descendants
, I find that to be very unlikely. There has been an overwhelming desire from the Hollywood community for this film to conquer the Oscars since it was released last fall. I think that the film's gimmick as a silent, black and white movie about silent, black and white movies has probably overshadowed the fact the film has more fluff than it does substance.
The Artist
should speak to the self-aggrandizing Academy members and take home Oscar's top prize.
Don: Well, it seems like it's been a foregone conclusion for a while now that The Artist will win, because it's charming, it's innocuous, it's perceived as clever and, to some of the Academy's older members I guess, it's a reminder of the sort of good old days of Hollywood. It's got a clear, unambiguous story -- even if it's one of the most cliched, done-to-death stories in the book -- and there's none of that pesky social, political or psychological baggage attached to it. It's the safe choice.

Joel: The Artist will win, and it is the front-runner for a reason. Few films capture the fancy of its viewers as that flick has done since its release. When the buzz first began for the film at Cannes, American audiences prepared for a film that did not live up to the hype. Instead, what they got was a picture that not only met expectations, but exceeded them.

Roth: I think it will be The Artist because it has had the greatest momentum in the precursor circuit. I think it's a film that people find charming and unique and, as such, want to champion.
Ryan: I could see The Artist winning Best Picture. It seems to be the favorite going into the show, given how it's been cleaning up at other awards shows. The Weinstein's are so effective at running Oscar campaigns. It seems to be the odds on favorite this year.
2. What do you think is the Best Picture of the year?
Jami: For me, the Best Picture of the year isn't even in the competition… Nicolas Winding Refn's Drive. The film was nominated for multiple Independent Spirit Awards and will hopefully take home a few of those this weekend, but it was completely excluded from the Academy Awards. In fact, one of the Oscar nominations' biggest surprises was the fact that veteran actor and comedian Albert Brooks was not nominated for Best Supporting Actor for his stunning turn as a villain in Drive. Instead of nominating Drive for Best Picture, which could surely have snuck into the eighth or ninth spots, the Academy nominated War Horse, which, let's just admit it, is not a very good movie. Drive was recently released on Blu-ray and DVD and I watched the film from beginning to end every night for a week. I think that is the mark of a great, truly great film, if you can watch it over and over again, never getting sick of it, and continually finding new things about the film each time you watch it. Ryan Gosling and Carey Mulligan both give star-making performances and veteran actors Bryan Cranston, Brooks, and Ron Perlman remind us why they have been around for so long. Without a doubt: Drive is the true Best Picture of 2011!
Don: I have several favorites. On my Top 10, I put The Descendants at number one. But The Tree of Life, Martha Marcy May Marlene, A Separation and especially Melancholia could all easily be in the top spot.
Joel: I agree with Jami. The Best Picture of 2011 was Drive. For all the reasons he mentioned and more. Its subtle power is still haunting me months after viewing it. It is a crime that it was not nominated, but I will take comfort in its victories at the Independent Spirit Awards.
Roth: For me the Best Film of the year was Kenneth Lonergan's Margaret. It was a film plagued with legal battles that complicated the editorial process, but the end result was still evocative, textured and rich with meaning. The performances are simply stunning. And the story is one that continues to yield new insights over time. It engages the viewer in a dialog in the same way that two of my other favorite films this year do: Steve McQueen's Shame and Terrence Malick's Tree of Life.
Ryan: Midnight In Paris was my favorite film of 2011. To me, the movie was like the most well written fan fiction ever haha. It manages to deal with broad themes of life, love, history, geography, marriage, in-laws, cinema and art of all shapes and sizes without seeming pretentious. In fact, it disguises all of those things with a breezy lightheartedness that is, dare I say, whimsical.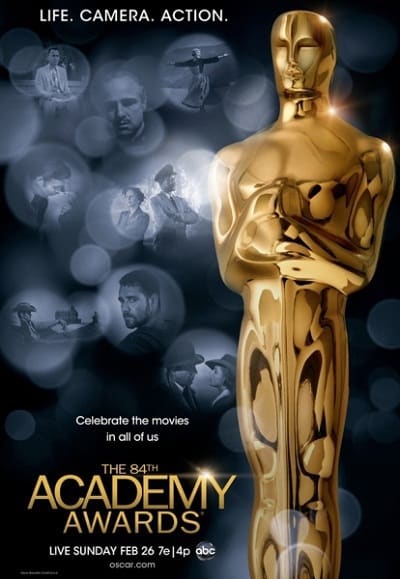 3. Will Jean Dujardin upset George Clooney?Jami:
In a word: No! However, Oscar loves a surprise and in a year that seems as locked up as this one already is, I wonder what the surprise might be? I don't think it will be as shocking as when Marcia Gay Harden came out of nowhere to beat front-runner Kate Hudson for Best Supporting Actress, or the year that Alan Arkin upset Eddie Murphy for
Dream Girls
. But I do expect there to be a surprise or two and that could fall in Dujardin's favor. That being said, I completely expect Clooney to win the award even though he already possesses a golden trophy. Plus, it's a way to acknowledge
The Descendants
, which was an early front-runner and has now taken a backseat to
The Artist
,
The Help
, and
Hugo
. Alexander Payne will likely win Best Adapted Screenplay for the second time and I think awarding Clooney will be the film's only other chance at being recognized this year.
Don: Is Clooney a lock? I thought he was great in The Descendants but I've had the feeling all along that Dujardin could pull it out, especially if The Artist racks up a lot of wins. I don't believe that Dujardin should win it, but I do have the feeling it's possible.

Joel: Dujardin will win Best Actor and although it has been a back and forth between Clooney and him as favorite, I believe the Frenchman will be standing on the Kodak Theatre stage grasping his first Oscar.

Roth: It's really not an upset at this point. Dujardin won both SAG and BAFTA, and he is now the front-runner to win at the Oscars. But, there are always a few surprises.
Ryan: I'm pretty confident George Clooney will walk away with Best Actor. It would be hard for me to imagine the Academy giving Best Picture to The Artist while denying The Descendants a major acting award. I believe voters will split the difference.
4. Does Meryl Streep deserve her first Oscar in 29 years over Viola Davis' performance in The Help?
Jami: Remember when I said that Oscar loves a surprise, this could be the category for that. And honestly, at this point, I think it would be a surprise no matter which actress wins. It's not a smart bet to ever bet against Meryl Streep, especially when she is pretty much nominated for every film she makes, but this year is definitely different. While she was the front-runner early on, that tide has changed with Davis winning most of the awards this season. However, Streep won the Golden Globe, which is usually the precursor to the Oscars, but keep in mind that is voted on by the foreign press and she was playing Margaret Thatcher, the equivalent of playing John F. Kennedy in this country. I really don't think the Academy wants to get in the habit of awarding actors for giving sensational performances in otherwise horrible movies. They wisely didn't nominate Leonardo DiCaprio for J. Edgar, which was panned by most critics as a bad movie with a great performance. I think Streep's turn as Margaret Thatcher was brilliant, but the film is terrible. It is Viola's year no matter how you cut it. You could argue that Davis is actually a supporting player in The Help and not the lead actress but that is a mute point now… she's going to win. But don't shed a tear for Meryl, she'll be nominated again next year I'm sure.
Don: I don't like to think of these things in terms of how much time has passed since the last time a particular actor has won an award -- or if they've ever won at all. By that thinking, Gary Oldman, having never even been nominated before, is long overdue -- and his performance this year in Tinker, Tailor, Soldier, Spy would merit it anyway even if he won last year. I don't care if Meryl Streep won the Oscar for the last 12 years in a row -- her performance in The Iron Lady is a very good imitation of Margaret Thatcher but there's no real emotional, empathetic core to it (or the film itself). It's just a well-done, detailed impersonation. Viola Davis brings a lot more to the table in The Help, and even though I didn't care for the film, her performance is undeniably powerful. If I had my way, however, neither would win: Kirsten Dunst would be walking up to the podium to get her Best Actress Oscar for Melancholia on Sunday night.
Joel: This is Davis' year. Yes, Streep is an Academy stalwart, but she gave a good performance in a fair, not good film. Davis, on the other hand, sizzled in her performance in a powerful film. Plus, since Octavia Spencer is set to win for Best Supporting Actress for The Help, look for the film's actresses to stand next to one another, smiling profusely with Oscars in hand.
Roth: Viola Davis is a journey-woman. She will win on merit, but it is also nice to see a real working actor (meaning someone who has dug in to deliver tremendous performances in large and small roles over an extended period of time in theater, television and film) reach the heights that Davis has this year. It's a wonderful thing to see.
Ryan: Meryl Streep, by most accounts, give a (typically) stellar performance in an uncharacteristically mediocre movie. As for The Help, I didn't hate it but I don't think it's deserving of all of the awards season praise -- not by a long shot. I found it to be slightly above average but I had a lot of problems with it. The subject matter is so weighty, and the film's intentions so noble, some critics choose to gloss over the film's many lackluster elements in regard to the writing, acting and direction. Like I said, I didn't hate it. I would much rather see Best Actress go to Michelle Williams. That's not a perfect film either, but it's a perfect performance. I was completely skeptical when she was cast, but she not only nailed it, she captured the very essence of Marilyn Monroe. But it'll be Streep or Davis.
5. How would you rate the year in film?
Jami: I think it was a great year for movies, even if that was not necessarily reflected in this year's Academy Award nominations. Think about it! We've had sensational sequels (Mission: Impossible -- Ghost Protocol), impressive comic book adapted projects (X-Men: First Class), fascinating documentaries (Page One: Inside the New York Times), amazing animation (Rango), groundbreaking 3D (Hugo), high-octane action (Drive), home-run hitting sports films (Moneyball), terrific dramas (The Descendants), hilarious comedies (Bridesmaids), great adaptations (The Girl with the Dragon Tattoo), movies that celebrate the art of cinema itself (The Artist), and the return of some true Hollywood legends (The Muppets). What more can you ask for? Here's hoping that 2012 is just as good of a year at the movies as the previous one was!
Don: I'd say it was average. There were a lot of excellent films this year for sure, but they were balanced by an equal amount of disappointments. Some of the biggest disappointments for me were a number of the big Oscar season releases that a number of critics raved about -- which I just found mystifying. Hugo, for example, was a huge disappointment. The Artist and My Week With Marilyn were just so-so. Tintin was a big dud and War Horse wasn't all that much either. Yet we did have great stuff like the ones I mentioned earlier, along with Shame, Contagion, Rise of the Planet of the Apes and the truly brilliant A Separation. I guess you could say that the high-quality films this year were especially high-quality.

Joel: I'd agree with Don. 2011 was an average year for film. The fact that we have nine nominees for Best Picture is a surprise, given that late in the year many of us in Hollywood were wondering whether they could even nominate five. There were many highlights in 2011, but I'm looking forward to 2012 between its blockbusters (The Avengers, The Dark Knight Rises) and the Oscar bait films (Lincoln) that will, in hindsight, make 2011 look weak.

Roth: 2011 has yielded some of my favorite films of the past several years. Most of them have gone unrepresented in the Academy Awards. But there are a few that are in the mix. I think it has been a refreshing, diverse and exciting year, even with all of the arguing and controversy over this film or that. I think 2012 will be especially good for event films that deliver, whereas 2011 was a bit more about the art film. We shall see.
Ryan: 2011 was a fantastic year for film! Midnight in Paris, Warrior, The Trip, Hesher, The Guard, Moneyball, Carnage, Submarine, Melancholia, The Descendants -- those were my favorites. I also enjoyed X-Men: First Class, 50/50, The Muppets, heck, even Captain America: The First Avenger and Fast Five were both a good time!