Beginning with last week's Super Bowl, there has been a plethora of video teasers for some of 2012's biggest movies. We convened some of film journalism's best in our first Movie Fanatic Round Table to discuss what stuck out and blew us away and what disappointed, while offering some killer insight into what you didn't see between the frames.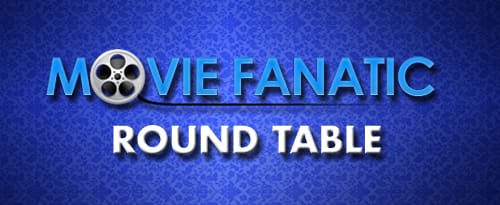 We welcome Jami Philbrick from
IAmRogue.com
, Ryan Downey of
MTV.com
and
Movieweb.com
, as well as Roth Cornet of
AMC.com
to join me, Movie Fanatic Managing Editor Joel D. Amos, to discuss Hollywood's newest and hottest trailers.
1. What trailer of the last ten days got you most thrilled?
Jami:
The one that I was most excited about, of course, was
The Avengers
.
Ryan:
I've never had an interest in football so I'm one of those folks who watch the Super Bowl for the commercials. This year, the event took place in the city of my birth, Indianapolis, but I still had no idea who was playing until Sunday morning! But I knew there'd be a new trailer for
The Avengers
! A longtime Whedonite (Joss Whedon is directing) and Marvel fan, my anticipation continues to rise.
Roth: The standouts for me in last week's flurry of trailer releases were The Bourne Legacy and The Amazing Spider-Man.

Joel: I have to say that The Avengers trailer had me a little giddy. Seeing all those heroes suited up and ready for battle as Whedon's camera whips around them gave me the chills.

2. What was it about The Avengers trailer that most impressed?

Jami: While the commercial didn't have a lot of footage that I hadn't seen before, it did feature two huge new elements that would make any comic book fan's day. I'm of course referring to our first look at Hulk and the team "assembling" together in the street. That was actually the shot that made me squeal like a little schoolgirl. Watching the six costumed heroes (Nick Fury doesn't count) in a circle together, while the camera pans around them as they look up to the sky to take on a formidable foe, was amazing! Seeing all the big name actors that we now know as this group of heroes from separate movies appear together in costume, in one pivotal shot, was a highlight for sure.

Ryan: The Hulk-tastic extended version immediately posted online after the commercial got me even more pumped. I've been watching the 2010 animated series (it's streaming on Netflix), which is incredibly well written (and even better directed), making me all the more excited for some live action. My favorite shot in the trailer is the 360 camera move around the group assembled in the streets, ready for battle.

Joel: Of all the superheroes in The Avengers, I consider myself a fan of the Hulk the least. Yet, in those final moments of the trailer when the Hulk is doing his thing… that was simply awesome.

Jami: Well, as for the Hulk, the jury is still out on how Mark Ruffalo will be as Bruce Banner. Personally I don't see how he can be better than Ed Norton. But the look of the green Goliath is pretty good based on what I saw in the Super Bowl ad. Really, it's not much different than his last two film appearances but it would seem that as technology has gotten better, so has filmmakers' ability to accurately create Banner's deep dark secret. All in all, The Avengers is still the film I'm most excited to see this summer... right behind that other little film that takes place in Gotham. You know the one I mean...

3. How did The Amazing Spider-Man trailer speak to you the most?
Roth: I loved the grittier, more organic feel of the Spider-Man footage we were able to screen and I felt that the trailer demonstrated director Marc Webb's ability to deliver on character, story and the effects work and action sequences that a tent pole movie such as this one requires. I really look forward to seeing the film in its entirety. Andrew Garfield is both charming and humble and carries with him a sense of reverence for the character that I believe will translate into his performance. They are aiming to provide a sense of spectacle as well as a sense of realism, no easy feat, but I for one believe that they will pull it off.

Jami: I think Emma Stone is perfect casting for Mary Jane and I've been saying for years that they need to cast her in that role... what? Oh wait, she's not playing Mary Jane? Oh she's Gwen Stacy? Okay... why? Emma is a great actress and will be wonderful in the part, just not sure why they chose Gwen Stacy. I guess they figured we've had enough Mary Jane. Gwen was the first girlfriend in the comics so since this story seems to be going back to high school it could work.

4. Does The Amazing Spider-Man need a reboot so soon and does the trailer's arrival change your opinion perhaps on that subject?

Jami: While I still don't completely understand why we need a Spider-Man reboot, other than the fact that Tobey and Sam didn't want to do Spider-Man 4 and that Sony would have lost the film rights to Disney if they didn't put a film into production before the end of the year, the footage I've seen so far looks great. The filmmakers keep promising us that it will be "the untold story of Spider-Man." Really? Because I didn't know there was a Spider-Man story that we haven't seen yet? It looks to me like this is yet another retelling of the origin story. But, for the first time we will learn about Peter's parents, which is cool. I have a lot more faith in this film and director Mark Webb's vision for the project after seeing the trailer for the film.

Ryan: The long look at The Amazing Spider-Man that's now available is full of treasures, including some non-organic web-shooter action and a bunch of glimpses at the film's big green villain, The Lizard. Spider-Man gets a few of his trademarked wisecracks in, which has always been one of my favorite aspects of his characterization in the comics. Life keeps handing him lemons, but he's already ready with some friendly neighborhood verbal lemonade. Perhaps the two trailer jokes about his costume are two too many, however. 

Joel: Yes, we do need another Spider-Man, especially after the disappointing third installment of the Raimi trilogy. After witnessing the new trailer, that fact is further confirmed. I think the thing that most impressed was director Webb's utilizing of the wry sense of humor that Peter Parker/Spider-Man possesses that was not as present in the Sam Raimi trilogy. The scene, in particular, when Spidey is in the backseat as the car thief asks him if he is a cop… is bloody brilliant. What also works from the Spider-Man reboot trailer is the casting of Emma Stone as Gwen Stacy. Not to knock Kirsten Dunst, but Stone is a much better actress and her chemistry with Andrew Garfield is undeniable.

5. Roth mentioned The Bourne Legacy as one of her two favorites of the new trailers. What is it about Jeremy Renner's stepping into the franchise that most thrills, or does it for you at all?
Roth: The Bourne Legacy was a pleasant surprise in some ways. I had my doubts as to whether the franchise really could be re-imagined with a new central protagonist. Matt Damon helped to create that series with his interpretation of Jason Bourne. To lose him felt like signing on for an Indiana Jones film sans Harrison Ford. But I must admit I found myself intrigued. Yes, Jeremy Renner's storyline shares certain similarities with Captain America but the trailer delivered a tone that felt faithful to the first three films within the context of a storyline that brings something fresh and new to the tale of Jason Bourne: His origin, as seen through the eyes of a new recruit. Count me as a convert. I will be there when the film opens on August 3rd, 2012.

Jami: I too enjoyed the trailer for The Bourne Legacy. It looks to be in tone with the previous films. I like the idea of introducing a new "Bourne" to the series and I think it makes sense with what they set up. Bringing back Albert Finney and Joan Allen makes sense, and I love the addition of Ed Norton, who really makes any film better. Seeing Stacy Keach (Mike Hammer) in the trailer was also a treat. And if you are going to replace Matt Damon (and let's be honest, he's getting to be a bit long in the tooth to play this role anyways) then I can't think of anyone better than Jeremy Renner, who is quickly becoming the go-to action franchise guy. I think this film could be the unexpected "sleeper hit" of the summer, just like the first one was.

Ryan: The clips of Jeremy Renner in The Bourne Legacy weren't enough for me to really judge how excited I am for this movie. I loved the first Bourne movie; lukewarm on the sequels. It's hard to say...

Joel: I personally think that Renner is a perfect choice to carry on the Bourne legacy… pun intended. It is kind of amazing that we're talking about two trailers this week that star him, Bourne and Avengers. Somehow the actor has quietly moved his way onto the A-list. The Bourne Legacy trailer also works for me in that it shows that Matt Damon's Jason Bourne could in no way be the only person to have his memory messed with -- a brilliant way, script-wise, to carry on a franchise in a manner that works.