Carol Leifer made it in Hollywood a long time ago as a go-to writer on the hit show Seinfeld. She also just earned a Writers Guild nomination for writing for Modern Family. But, no success of hers equals what she has been doing for the Motion Picture Academy. She is about to launch into her seventh Oscars as a writer for the host, and this is her third time working with Billy Crystal. Leifer phoned Movie Fanatic for an exclusive chat on the eve of Hollywood's big night to share in her glow and dish about one of the great gigs in Tinseltown.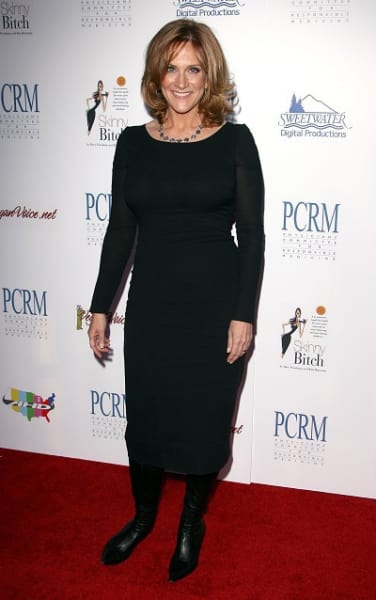 "It's like the greatest show on earth," Leifer said. "It's the only game in town. Every year there's another 100 or 200 award shows, but there's only one Oscars."
As a writer for the Oscar show, she admits
losing Eddie Murphy as host
set them back, but with a legend in Crystal set to take the Kodak Theatre stage February 26, it won't matter at all. "He's the consummate pro. I was so happy to hear he was chosen because also as a standup comic. I feel that the best hosts are people like Billy who's a live performer, who knows what it's like to walk out on a stage and have that feel like a second nature to them," Leifer said. "He can handle anything that's thrown to him. I think that's really why people love Billy so much doing this job because they know that anything spontaneous that happens -- and there will be -- he'll have the funniest, best comebacks."
Leifer then lets us in on a little insight into the greatest gift of all for the writer. "What I think most people don't know about from watching the show that I have the privilege to see working with him is that he works incredibly hard on the Oscars, maybe the hardest of any host I've ever seen," she said. "Normally he starts, when he knows he's got the gig, in September. But with what happened with Eddie Murphy, it didn't gear up until later. He works enormously hard. But I think the beauty of
Billy Crystal
as a host is when he goes out there you don't see any of the stress and the strain of it."
Given the spontaneity of the show itself, Leifer and Crystal must be ready to spin jokes beyond the 100 or more they crafted before a billion people tune in on Oscar Sunday. When Jack Palance accepted his Oscar and then promptly did one-armed push-ups, it was Crystal who was able to roll with the bit throughout the night. Writers such as Leifer are at the ready to pepper their script with what appear to be improv moments. The writer believes that Crystal is the best.
"I think that's a good sign of the host that he has staff kind of be ready for anything, because there are things out there in the zeitgeist of people's feelings about actors and movies," Leifer said. "I think it's always great to be at the ready with stuff like that, because you just never know. I think that's the advantage of having a comedian back in the saddle, especially Billy -- he's done it more than anyone except Bob Hope. He knows this ride. He knows what it takes to do a bang-up job. That's why I love that he's back again."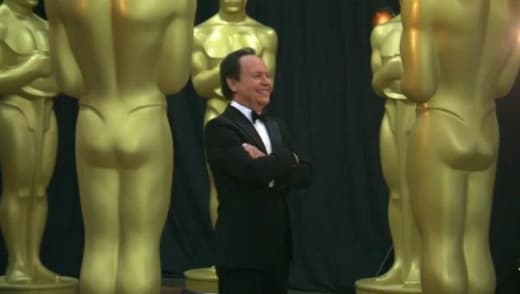 Although Murphy would have been a solid host, Leifer is beyond thrilled that Crystal is the man once again. She believes that the audience will respond in droves. "I think it's what I've felt from people who I see in Starbucks or out who know I'm writing for the Oscars is a familiarity and a comfort with Billy Crystal, which I think people want for the Oscars," she said. "I think sometimes when they throw new people in there, people are a little uncomfortable watching it because they like the familiar face -- the person they know is going to make them laugh."
For the writer who has spent decades in the business to astounding success, being a part of the Oscar night merriment is by far her career highlight.
"Every year that I'm hired it's such a privilege. It's such an honor that I never take for granted. Being such a fan of movies and growing up and watching the Oscars, to have been hired to write for them starting back in 2000, I was knocked off my feet the first time I got the gig. What I love about it is that I love movies as much as anybody, even more. So when I need to do my preparation for it and be familiar with the actors I'm not or performances that I haven't seen and watch these movies, I'm a kid in a candy store," Leifer said.
Working backstage the night of, and even though she has done this seven times, Leifer admits that she still stops and pauses when a newly-minted Oscar winner walks by. "I'm still star-struck. I'm still as amazed as anybody talking to a Sandra Bullock," she said. "I'm still in the moment and also there's a part of me that's like, 'Holy crap.'"