It seems to be a foregone conclusion that Beginners star Christopher Plummer is finally getting his first Academy Award at the February 26 event. Don't tell that to his fellow nominees: Moneyball's Jonah Hill, My Week with Marilyn star Kenneth Branagh, Warrior's Nick Nolte or Extremely Loud and Incredibly Close star Max von Sydow. Today on Movie Fanatic's daily column, Oscar Watch, we look at the Supporting Acting category.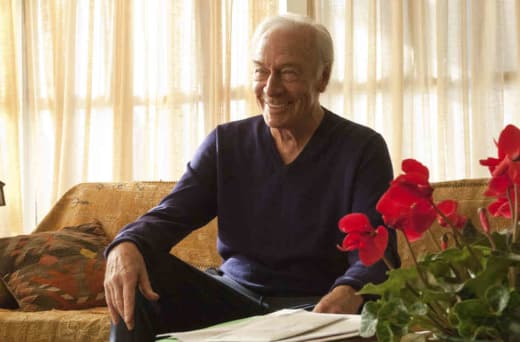 For Hill, it appears as if the nomination for
Moneyball
was the icing on the cake that is working with co-star Brad Pitt. As you can see from our exclusive video interview below, the chance to work opposite one of the screen's biggest stars may just be all the award Hill is expecting this awards season. For us to see him even nominated after a stellar career as a comedy king is pure pleasure.
Branagh will win an Oscar someday, just not in 2012. His performance in My Week with Marilyn was incredible and a personal thrill for the actor who has always looked up to the man he played in that film, Laurence Olivier.

Nick Nolte was a critic favorite to be nominated for Warrior. The highly lauded film was on many top 10 lists for 2011 with several calling for his performance to earn an Oscar nod. Whether Nolte was playing himself or channeling that character we'll never know. Either way, it added up to an Academy Award nomination for the veteran actor.

Then, there's von Sydow's performance in Extremely Loud and Incredibly Close. Movie Fanatic's Oscar Watch sees the actor as Plummer's biggest competition. Some have predicted he will pull an upset, but unfortunately there is little that can stop the steam engine train that is Plummer's run for Best Supporting Actor.

Plummer (don't miss our exclusive interview with him) deserves the win, not only because it's the best of the five performances, but also because the man should have the moniker Oscar winner next to his name. After sixty-plus years in the business as one of its best performers and a class act, to see Plummer on the Kodak Theatre stage grasping a golden trophy will surely be one of the highlights of the evening.