From its surprise series of nominations to the overwhelming love given nominee Max von Sydow at Monday's Oscar luncheon, the little movie that could -- Extremely Loud and Incredibly Close -- is the surprise Academy Award nominated movie of the season.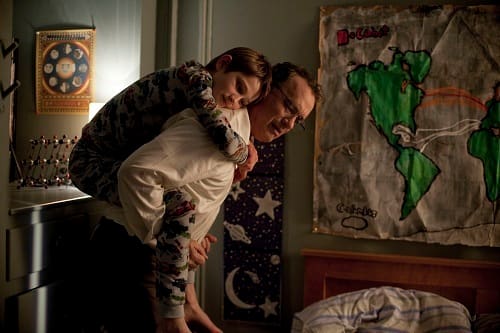 The story follows a boy who loses his father in the 9/11 attacks in New York City. Soon after, he embarks on a journey through the five boroughs to find clues to a puzzle left behind by his father. The film is slowly garnering support since its December debut.
Tom Hanks and Sandra Bullock may be the film's stars, but it is Max von Sydow and young Thomas Horn who command our attention.

As heartbreaking as Horn's performance is, Sydow's is equally as powerful, and for it he was nominated for Best Supporting Actor. The duo shares some of the best scenes in the film. Sydow's character is mute and all of his emotional resonance has to come through gestures and written notes -- an incredibly difficult task for an actor.

But this Oscar Watch column is about the nomination for Best Picture and for this, the Academy has really outdone themselves.

The film, as it so effectively says in its tagline, is not about 9/11, it is about every day after. Showing how so many picked up the pieces, even as they were forever bruised by the "worst day" -- as Horn's character calls it -- is truly inspiring.

Extremely Loud and Incredibly Close was one of Movie Fanatic's Top 10 Movies of 2011 and we could not be more thrilled it scored Hollywood's highest honor with a Best Picture nomination.