At the Oscars, awarding the best in screenplays is broken into two categories: Best Adapted Screenplay and Best Original Screenplay. It's an important distinction, but also provides us with two distinctly different opportunities to look at the best written words on screen in 2011.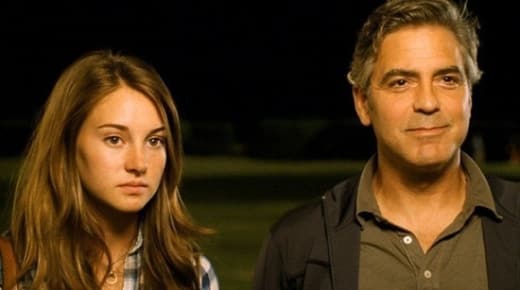 Movie Fanatic's daily look at the Academy Awards,
Oscar Watch
, first turns our attention on the Best Original Screenplay category as it is the toughest to call. Riding the wave of 10 nominations,
The Artist
could easily be thought of as a front-runner. But, this discounts the presence of a legend in Woody Allen who achieved his biggest hit of his career with
Midnight in Paris
. That film is one of Allen's most eloquent scripts he's composed in decades and we think this one is a no-brainer: Allen will win.
As for Best Adapted Screenplay, this is a challenge for Oscar voters. Bringing Stieg Larsson's
The Girl with the Dragon Tattoo
to life in English had to be one difficult and potentially thankless challenge. On the other hand, tackling a popular play like
The Ides of March
(called
Farragut North
) is no easy task.
Hugo
is a wildly successful book as well and its chances for Oscar gold are quite good. Then, there's the effort of taking legendary spy writer John le Carre's
Tinker, Tailor, Soldier, Spy
and effectively -- and efficiently -- bringing it to the big screen, which had to be an enormous undertaking. Aaron Sorkin's handprints are all over
Moneyball
, and we all know how much the Academy adores him.
But, our winner for Best Adapted Screenplay has to go to
The Descendants
and the script spearheaded by the film's director Alexander Payne. Based on the book by the same name, capturing the emotional nuances of that novel, while still maintaining its humor and humanity, is why that script will be awarded the top prize come February 26.