The Oscar watchers are all but calling this year's Academy Award for Best Actress for Meryl Streep. Her work in The Iron Lady was nothing short of miraculous. But, Movie Fanatic's daily Oscar Watch believes that The Help star Viola Davis should and will win Best Actress. Here's why in five reasons: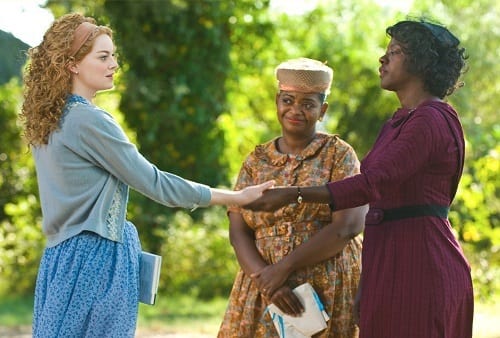 1. She deserves it. Plain and simple, there was much more meat -- believe it or not -- in Davis' requirement of her in the role within the larger scope of the film The Help.

2. It's not Streep's fault, but her brilliance is hurt by a film that has trouble finding its storytelling modus operandi.

3. The twin towers factor: We believe having a moment on TV and in the photo room later to preserve for posterity is too hard to resist. Imagine the glow of Octavia Spencer standing proudly with Davis, both from the same socially important movie, both clutching their Oscars -- it's too big to resist.

4. Davis has that Oscar momentum from the SAG Award for Best Cast.

5. There's a mistaken perception that Streep has won more than she has and, therefore, is set for a while longer. Again, not Streep's fault. It's just The Help's year.