Now that the 84th Academy Awards winners have been announced, we wonder: How will the show and the awards themselves rank in the history books?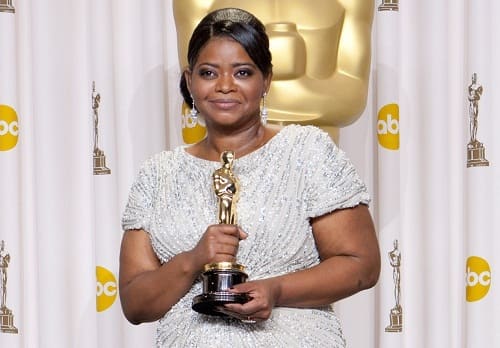 One of the most memorable moments of the night was when
Octavia Spencer
got up on the stage and gave one great speech. She was flustered and moved by the standing ovation the crowd gave her, but still managed to fire off one of the night's best thank you speeches.
As for
The Artist
winning Best Picture, it wasn't a surprise, but still provided a great memory. We're not sure history will be so kind to the Best Picture winner. Movie Fanatic absolutely adored the movie and thinks it deserved the victory, but perhaps time may prove that Hollywood got swept up in
The Artist
fever like they did for
Slumdog Millionaire
.
Jean Dujardin
winning Best Actor was awesome, although many predicted George Clooney. Movie Fanatic went with the Frenchman and his speech was a delight. That type of exuberance is what the Academy loves to see from a winner. All of the French filmmakers responsible for
The Artist
provided that, in fact. Best Director winner
Michel Hazanavicius
was equally as thrilled and that is a memory that will forever stay with this Oscar lover.
Meryl Streep
scoring the Best Actress Oscar should never be called an upset. But, the tide of "who will win" seemed to be going firmly in Viola Davis' favor. Judging by her demeanor on the red carpet prior to the show, it appears she felt that way too. As usual, Streep was classy and honestly seemed a bit surprised by finally grasping her first Oscar in 29 years. We think perhaps that is why she was awarded the trophy. Having the most nominations of any actor in history with 17, and only having two wins is a crime. Now, that crime is rectified.
Were there surprises on Oscar night? Well, if you count what happened before the show between
Sacha Baron Cohen's Dictator and Ryan Seacrest
, then yes, but inside the Kodak Theatre, not so much.
Billy Crystal
was a great host and showed why he is "the man" when it comes to hosting the Oscars. But, overall, we were expecting more from the nine-time host than we got last night. He was good in what they gave him, but there had to be more that the host could have done.
Also, the show itself was cooking… to a point. They seemed to be getting the show's notorious length under control by having presenters give away more than one Oscar at a time. We saluted that effort, until it stopped. Then, what seemed to be a show that was heading towards an early conclusion, slowed to an almost halt. Sure, it only went 10 minutes long… but we all know that show could have been 40 minutes shorter.