Oscar Watch takes a look at the Best Actor category at this year's Academy Awards today and initially, it was thought to be a coronation for George Clooney and his work on The Descendants. Here in Hollywood, you can feel the momentum slightly change as it is now essentially a two-man race with a third wild card looming to take the trophy if the top two split the votes. Jean Dujardin of The Artist won the top actor prize at Cannes and now he seems to be slipping past Clooney in the role of favorite. Meanwhile, Tinseltown is becoming mesmerized by the performance given by A Better Life's Demian Bichir.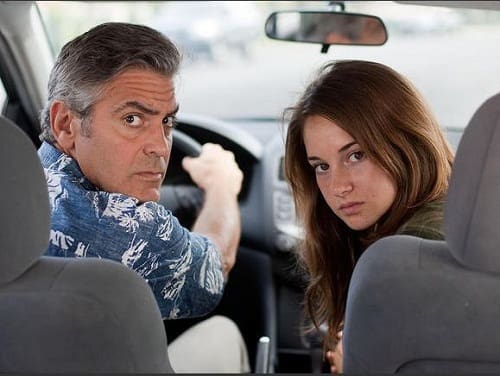 As the momentum increases towards
The Artist
winning Best Picture, voters appear to be looking at Dujardin once again. The Academy also adores giving top acting prizes to foreign actors -- remember
Life is Beautiful's
Robert Benigni and his victory?
Meanwhile Clooney is still right up there with his astounding work on Alexander Payne's
The Descendants
. It is the best performance of the actor's career, but voters keenly know that the man already has an Oscar and perhaps they will give the prize to someone new.
Not to be counted out, Brad Pitt nailed it as Billy Beane in
Moneyball
and the film would not even come close to being as resonant without Pitt in the role. We don't think this is his year, but anything is possible given the fight between Dujardin and Clooney for the golden statue.
Gary Oldman (check out our
exclusive interview
) finally got his first Oscar nomination for his commanding performance in
Tinker, Tailor, Soldier, Spy
. The film was largely ignored for Oscar prizes, and as such, Oldman should see his nod as a salute to his stellar work and a great film.
Then, there's Bichir. The Mexican actor marveled in the little seen film
A Better Life
. But, the more people who witness the magic of that fantastic film walk away thinking that the actor did in fact give the performance of the year. Could he steal it? It is entirely possible.
Our poll is still open and we want to know:
Who do you think will win Best Actor?