Peter Jackson is one busy director as he is going right from his duties helming The Hobbit movies to the sequel to The Adventures of Tintin. Steven Spielberg, who directed the first Tintin, has said that his producer on the first movie -- Jackson -- will be directing the second and they will switch as Spielberg will wear the producer hat on that film.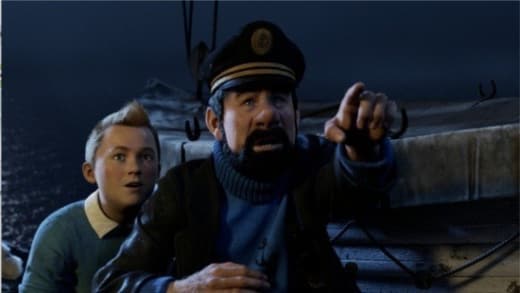 "We made a deal. I said, 'I'll direct the first one, you direct the second one.' Peter, of course, is going to do it right after he finishes photography on
The Hobbit
," Spielberg said. "He'll go right into the… performance capture."
Jackson is busy currently filming
The Hobbit: An Unexpected Journey
and
The Hobbit: There and Back Again
(check out
Jackson's production video
!) simultaneously.
We still don't know which direction the
Tintin
sequel will take, with the 21 titles available to the filmmakers in the character's library written by Belgian creator Herge. We're betting on
Tintin in the Congo
… but regardless, Tintin will be back!