James Bond is finally back in action in Skyfall and Columbia Pictures has released the film's first "official" still. Movie Fanatic ran a photo of Daniel Craig as Bond lounging poolside weeks ago from the upcoming film, but this pic of Bond, gun in hand in Shanghai, is the production's true debut look at the 23rd James Bond movie.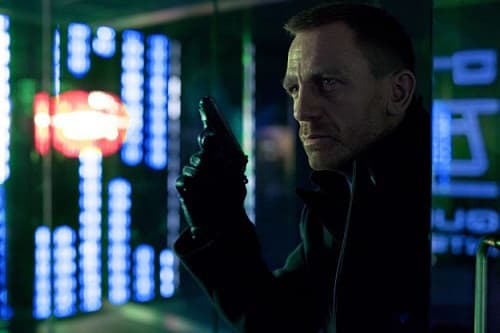 Skyfall
is directed by Oscar winner Sam Mendes and features Javier Bardem as the Bond villain and Ralph Fiennes as some sort of government agent. We think he's playing M's (Judi Dench) replacement -- as the story of the film follows something in her past that is threatening to shake MI6 to its knees.
Bond fans have a long wait ahead of them as the film doesn't hit theaters until November 9.