James Bond has always been larger than life and now the IMAX Corporation has announced that the super spy will stand taller than ever. Skyfall, the 23rd James Bond film, is set to be released on IMAX screens when it arrives November 9.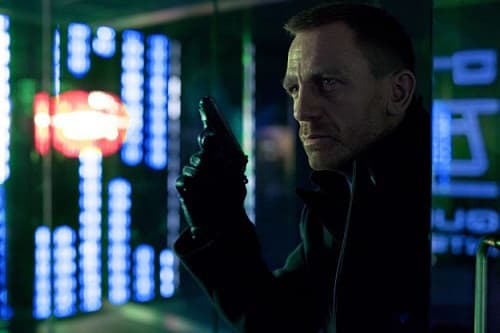 Daniel Craig is back in action as Bond and this time out he has to struggle with the idea that perhaps Judi Dench's M is not the angel that he thought. The film also features Javier Bardem as the Bond villain and Ralph Fiennes as some sort of government agent (we think the eventual replacement for Dench).
Those involved with the IMAX debut for the British spy could not be more excited about the prospect of seeing Craig dole out justice on the largest screens available.
"
Skyfall
will be the cool, must-see event release of the fall, and releasing the film in IMAX only reinforces that," said Rory Bruer, President, Worldwide Distribution for Sony Pictures Worldwide Marketing and Distribution, in a statement.
"It is fitting that with
Skyfall
marking the 50th anniversary of the James Bond franchise, we celebrate in epic style and what could be more larger-than-life than IMAX joining the festivities," added Gary Barber and Roger Birnbaum, Co-Chairman and Chief Executive Officers of MGM. That studio has owned the property for years and you can forgive them if they're a little excited at the news!
The IMAX Corporation has seen a slew of films debut on their screens of late, including the highly successful Tom Cruise film
Mission Impossible: Ghost Protocol
. Adding
Skyfall
clearly is a moment to savor for the company.
"It is an honor and a privilege to be a part of this legendary franchise, whose iconic characters and electrifying action will only be amplified in the IMAX format," said Greg Foster, Chairman and President, IMAX Filmed Entertainment. "We are excited to rejoin forces with our friends at Sony Pictures Entertainment and MGM and so pleased to work with Michael G. Wilson, Barbara Broccoli, and Sam Mendes to bring their vision to IMAX and Bond fans around the world."