Fresh off our first look at Sam Claflin as Prince William (and also another pic of Kristen Stewart as Snow White), Universal has released a chilling new still of Charlize Theron and her Evil Queen.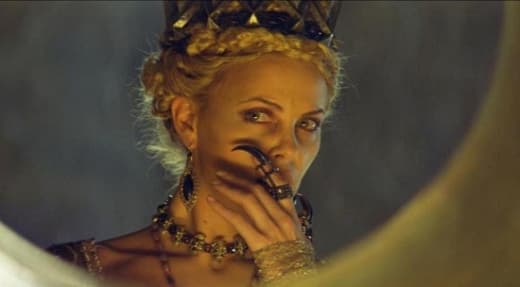 Sure, we're excited to witness Stewart as a Snow White unlike any we've ever seen. Chris Hemsworth does not make a bad Huntsman either. But, from the early
Snow White and the Huntsman trailer
, it appears that this is Theron's show.
The Oscar-winning actress is devilishly delicious as the Evil Queen and brings the fear factor through the roof.
The film arrives in theaters June 1.