Kristen Stewart may not have said a word yet in the Snow White and the Huntsman trailer or the film's second teaser, but she is getting some serious attention with recent stills. The latest released by Universal has the Twilight star in the midst of a raging battle.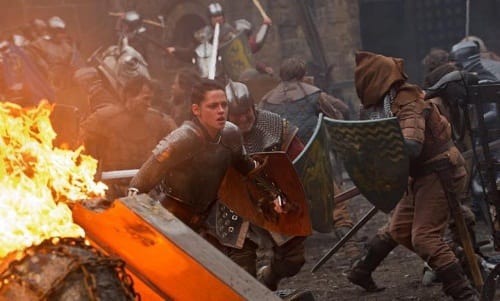 The film stars Charlize Theron as the Evil Queen, a woman on a mission to find the fairest in the land (Stewart) and destroy her. She enlists (or forces!) the help of the Huntsman (Chris Hemsworth) to track her. He turns sides and trains Stewart's Snow White for battle, all in an effort to bring down the Evil Queen.
The not-your-grandmother's Snow White adventure lands in theaters June 1.