Eli Manning of the New York Giants may have been the MVP of the game, but in our minds the Super Bowl MVP was Taylor Kitsch. He not only had one trailer premiere during the big game, but two! His most impressive was the teaser for John Carter, but let's not forget the powerful work he did in the Battleship trailer as well.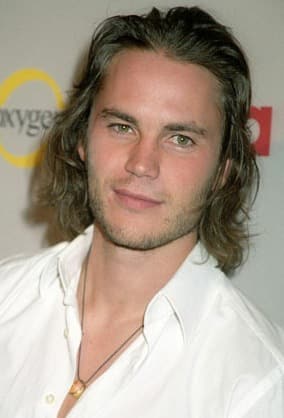 The former
Friday Night Lights
star is making quite a name for himself in Hollywood. He beat out a bevy of actors to nail the lead in
John Carter
, from the adaptation of the hero story penned by author Edgar Rice Burroughs.
And as we saw in the Super Bowl trailer for
Battleship
, Kitsch anchors an all-star cast that includes Liam Neeson and Rihanna in that film's big game teaser.
Overall, the New York Giants may have won the forty-sixth playing of the Super Bowl, but the winner off the field was Kitsch who killed it in the arena of why many people watch the game: For those super soon-to-be greatly dissected game-time commercials.
Check out Taylor in the new
John Carter
trailer:
Don't miss Taylor in the latest Battleship teaser: