We've got the latest still from The Avengers, courtesy of Marvel Studio's Facebook page. This time out, it features Agent Phil Coulson (Clark Gregg) and Thor (Chris Hemsworth) aboard the superheroes' vehicle the Helicarrier.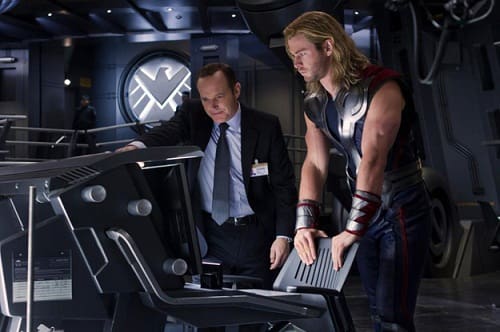 This is the first we've seen of Coulson and also the only time Thor has been seen without any of his cohorts.
The Avengers
arrives May 4 and stars Robert Downey Jr., Chris Evans, Mark Ruffalo, Scarlett Johansson, Jeremy Renner, Tom Hiddleston, Stellan Skarsgard and Samuel L. Jackson.