Director Michael Bay has announced to the world that although Transformers 4 will not be his next movie, the helmer will be making that film and it will hit theaters June 29, 2014.
"There has been a lot of speculation about what I'm going to do next and when or if I will do another Transformers. So let me set the record straight," Bay said in a statement. "I have just concluded a deal with Paramount to do two movies, but it won't be two Transformers."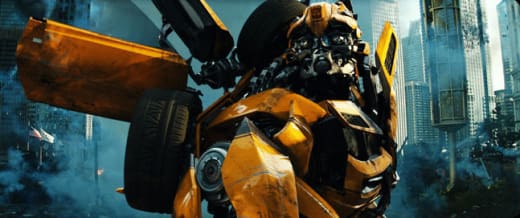 Bay will next tackle
Pain & Gain
with Mark Wahlberg and Dwayne Johnson, then settle into the world of Autobots once again for the fourth installment in the
Transformers
series.
UPDATE: Wahlberg has been cast in the lead of Transformers 4!