Reese Witherspoon is back onscreen in This Means War, premiering February 17. The romantic comedy is also very much an action-thriller and also stars Chris Pine and Tom Hardy. Witherspoon is an unlucky-in-love, thirty-something woman who suddenly hits pay dirt when two gorgeous guys decide she's the one at the same time. The only problem is they are best friends… and CIA agents.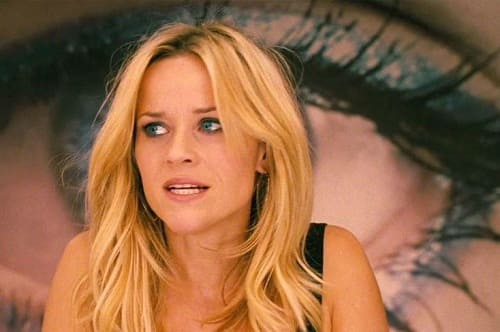 The two men use the power of their jobs with the U.S. government to get a leg up on the competition for Witherspoon's heart. Will
This Means War
be the Oscar winner's next great film? You'll have to wait until our review, but for now, we wanted to ask our esteemed readership what you believe is the best Witherspoon film.
The actress' work has run the gamut from comedy, drama, action, thriller to her romantic comedies. We want to know…
What is your favorite Reese Witherspoon movie?